The clear, minimalist language makes the designs of the LIEHT lamps so unique.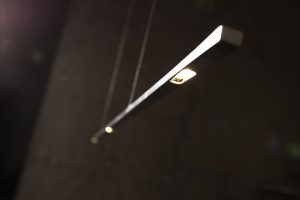 The absence of unnecessary decorations or details, even the imprint of a logo, create a strong, clear and very high-quality look. This mixture of unexcitedness and clear presence makes THE LED designs of LIEHT so interesting. Even with only a modern design piece, the perception of a room can be positively changed and provided with a certain extra.
Reduced designs convey the zeitgeist of the present. The minimalist design of our LIEHT lamps reflects the current zeitgeist in our pendant lamps,
or floor lamps.
The urban style of the present is characterized by clear elegance and a reduced design language. This gives our handmade design lamps an enormous presence and radiance. The design language of our minimalist lamps is like a statement and stands for elegant simplicity and harmony.
Minimalist lamps by LIEHT – The Light Manufactory
All our LIEHT products are manufactured in our in-house factory. We relied on high-quality materials and a perfect craftsmanship. Our minimalist lamps are made by hand to meet customer requirements. You can also introduce us to your own design ideas, which we then implement for you. As a result, our lamps are real unique pieces that are tailored to the style and needs of our customers.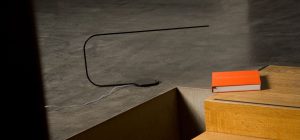 Minimalist LIEHT lamps
made to measure
Perfection and quality are the two basic building blocks of our company. From the first design design to delivery, the lamps from our light manufactory are designed for quality and aesthetics. In order to meet these high demands, advising our customers is a particularly important part of our work. You don't just come by and look for something – we respond to your wishes and are also open to suggestions when it comes to making your personal minimalist lamp.
Of course, you also have the choice to choose from our existing lamp range. You can find out more about this in our online shop.
If you have any questions, we are of course at your disposal as a personal contact person. Contact us by phone: +49 6321 1890404 or by e-mail at
info@lieht.com
. We look forward to hearing from you.
Minimalist designs, high quality and exclusive customer support:
This is LIEHT.