The clear, minimalistic design language of LIEHT's lamps creates uniqueness.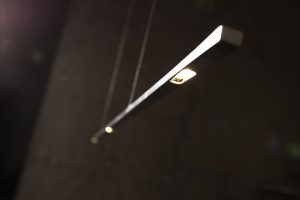 The abstinence of unnecessary decorations or details, even the imprint of a logo, creates a strong, clear and high-quality look. This mixture of unexcitement and explicit presence makes LIEHT's designs especially interesting. A modern piece of design can already change the perception of rooms positively and add a certain something.
Reduced designs carry the spirit of the time. The minimalistic design of our LIEHT lamps reflects the current spirit of the time through our pendant lights, wall lights and floor lights. The urban style of the present is characterised by a clear elegance and a reduced design language. This language provides our handmade designer lamps an enormous presence and charisma. The design language of our minimalistic lamps resembles a statement and stands for elegant simplicity and harmony.
Minimalistic lamps from LIEHT – Die Lichtmanufaktur
All of our LIEHT products are produced in our in-house manufactory. In the process we pay attention to high-quality material and a perfect realisation. Our minimalistic lamps are handmade and explicitly fit to the needs and wishes of our clients. You can also introduce your own design ideas to us and we will implement them for you. As a consequence, our lamps are real unique specimens that are adapted to the style and the needs of our customers.
Minimalistic, custom-made LIEHT lamps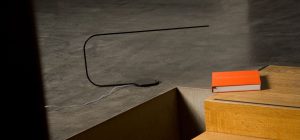 Perfection and quality are the two basic modules of our company. Our lamps from our light manufactory aim at quality and aesthetics, from the first design draft to the delivery. In order to meet these high expectations the customer advisory service is a very important part of our work. With us, you don't just drop by and choose something – we are explicitly responsive to your individual needs and wishes and are open to your suggestions in order to create your personal minimalistic lamp.
You certainly also have the opportunity to select a lamp from our existing selection. More information can be found online through our online shop. If you have further questions we are available for you as your personal contact person, by phone +49 6321 1890404 or via E-Mail: info@lieht.com. We are looking forward to your inquiry.
Minimalistic designs, high-quality and exclusive customer support – that's LIEHT