No furnishing item gives a room as much character as a lamp. As a light source, it determines the atmosphere and mood of the rooms. And also the design of the lamp has a great influence on the overall picture of the respective furnishing. For example, a lamp can either upgrade a room as an eye-catcher or integrate as a functional device. Led Here, design luminaires from LIEHT offer countless possibilities for implementing your personal requirements in terms of lighting design in a way that saves energy.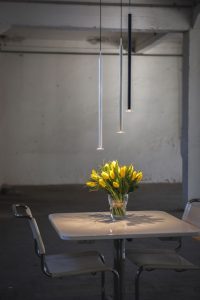 While sumptuous decorations and many details have long been regarded as the epitome of luxury, today's trend tends towards more clear and modern formal language that symbolizes aspiration and high quality. Instead of distracting with too many details, the LED design lights from LIEHT are a clear statement and stand for modern, minimalist elegance.
LED design lights for your home
The modern LED design luminaires – whether table lamps, pendant lamps or floor lamps – by LIEHT have a clear style. The focus is on the essentials. The clear forms symbolise functionality and understatement. That's why they can set accents in any room or act as conspicuously unobtrusive design elements. They give the rest of the furniture enough space to breathe on the one hand and at the same time come to the fore. The LED design luminaires from LIEHT give older furniture more freshness and make the overall picture look more modern and less dusty.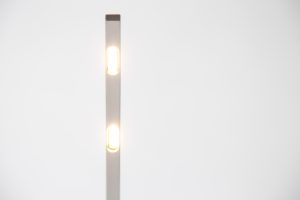 Particularly large lamps, such as the dimming lights, are particularly suitable for residential and reception areas – both privately and in your business premises. The elongated, narrow models can be elegantly placed over your dining table. The light can be switched brighter or darker during the day and depending on the mood. In this way, the entire ambience of the room can be easily changed. But also in business premises, the dimming lights are interesting when receptions or events are held in the same premises. On request, we can also create your very own LED design lights.
LIEHT: Perfection, quality meets modern designs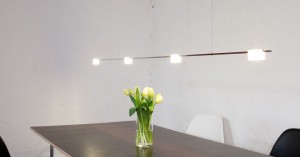 All LED design luminaires are manufactured in our in-house factory. So when you buy a LIEHT lamp, you don't buy a branded product, but a quality product "Made in Germany". We explicitly respond to individual customer requests and can therefore also offer you custom-made products. An important part of our services is the advice to make individual lamps statically feasible and to support you in the selection of components to .
Individually manufactured LED design luminaires within seven days
If you have chosen a model and the right size, for example in our online shop, your LED design light will be manufactured in our in-house factory and will usually be delivered directly to your home within seven days. You can easily order online, as payment options we also offer PayPal as well as Bitcoins. If you have any questions about our products or would like to make an enquiry, we are available at the following contact details: Phone: +49 6321 1890404, E-mail: info@lieht.com .
We look forward to hearing from you!